Your Average (Bad) Yoga Journey: Stepping Stones of Growth
My first class
I started practicing yoga two years ago; in fact, my second "yoga-versary" was just last month. What better time than now to reflect on my yoga journey to date. 
The first "Level 1″ yoga class I took reminded me of riding a rollercoaster as a kid. I was a bit scared before it started. I was freaking out a little bit during, thinking "I'm not sure if I can handle this." Afterward, I couldn't wait to do it again.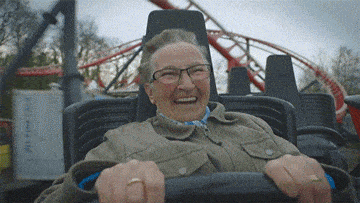 1 month in
I've written here before about the benefits I saw almost immediately, but there was one thing in particular that improved greatly within the first month: I started sleeping better. Prior to yoga, I hadn't been moving my body enough, so to be physically tired again – not just mentally – was actually a welcome change.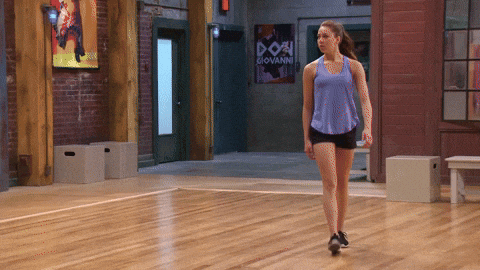 3 months in
I became more at peace mentally. The more I "got into" yoga, I learned that it's not just about getting more Instagram followers. (WHAT?!) Rather, it's really all about quieting the mind.
You know how you lay awake some nights thinking about anything and everything: "What if I lose my job?" "What if I get sick?" "What if my kids start vaping?" "What if the zombie apocalypse is tomorrow?" Well, maybe that's just me, but now that I practice yoga, I'm better able to focus on helpful, constructive thoughts, rather than thoughts that don't serve me.
1 year, 3 months in
Yoga also helped me get back out on the water … I'd been surfing since I was a kid, but had given it up a few years ago, after an unrelated neck injury. After about a year and three months as a beginner yogi, I tried doing yoga on a stand-up paddleboard. I found that SUP yoga reintroduced me to some of the benefits of surfing … all of the strength, balance, and flexibility that I'd gained doing yoga was put to an all-new test on the board. (I should note that there aren't any waves involved in the SUP yoga I do, other than boat wakes, which make for challenging balance poses!) Also, the confidence I've built from being on the paddleboard has me eager to attempt surfing again this summer.
1 year, 8 months in
By this time, inspired by my yoga pals' "yogaeverydamnday" hashtags, I was getting the most out of my studio membership by going there as often as possible. However, as a busy dad and father of a teen and a pre-teen, I found that my kid-related obligations (driving them to/from play rehearsals, sports practices and games, etc.) were starting to eat away at my studio time.
I realized that I needed to get out of my "no studio, no yoga" mindset and began adopting a home practice, based on what I'd learned in teacher training. This made me realize that even if I didn't have time to get to my favorite studio for a class, I could always find 15-30 minutes in the day to practice.
2 years … and counting
I'm practicing at home enough now that when I can make it to the studio, I'm able to keep up in the classes I take. And I mix it up a bit by doing SUP yoga every few weekends. So here in the present, I feel yoga is vital to helping me face the challenges that come my way … I'm excited to see what the next leg of my yoga journey brings!
When you reflect on your yoga journey, what highs (or lows) come to mind?
[Free ebook] Stop worrying whether you're doing a pose right, or if you are doing something that will eventually require a few trips to the emergency room. 🚑
Download our free yoga form guide — over 50 yoga poses broken down with pictures.