Smarter Practice, Smarter Life
If you're anything like me, your yoga practice is a lot like the rest of your life. Sometimes it's consistent, rewarding, and incredible. And sometimes it's a hot mess.
The truth is that life is just that way sometimes. Ups and downs, good and bad…it's all a balance and a consistently perfect practice just isn't going to happen for this bad yogi. But yoga is my way of handling everything from parenting stress and work worries to serious anxiety, so I'm not ready to give up on it even if I can't quite manage to get it together.
So, if you're like me and wondering how to master a yoga practice you can stick with even when your life turns you upside down, don't worry. I've got a plan. Even better? It's a plan you can use for more than just yoga.
Get SMART
What's the big secret? Setting SMART goals, which are: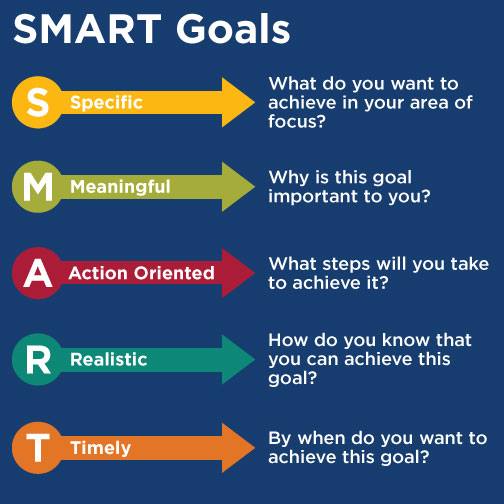 According to
MindTools
, goals that are 
specific
should be clear and specific, otherwise you won't be able to focus your efforts or feel truly motivated to achieve it. When drafting your goal, try to answer these five "W" questions:
What do I want to accomplish?
Why is this goal important?
Who is involved?
Where is it located?
Which resources or limits are involved?
It's important to have measurable goals, so that you can track your progress and stay motivated. Assessing progress helps you to stay focused, meet your deadlines, and feel the excitement of getting closer to achieving your goal. A measurable goal should address questions such as:
How much?
How many?
How will I know when it is accomplished?
When you set an achievable goal, you may be able to identify previously overlooked opportunities or resources that can bring you closer to it. An achievable goal will usually answer questions such as:
How can I accomplish this goal?
How realistic is the goal, based on other constraints, such as financial factors?
A relevant goal can answer "yes" to these questions:
Does this seem worthwhile?
Is this the right time?
Does this match my needs?
This part of the SMART goal criteria helps to prevent everyday tasks from taking priority over your longer-term goals. A time-bound goal will usually answer these questions:
When?
What can I do six months from now?
What can I do six weeks from now?
What can I do today?
A Bad Yogi's SMART Goal
How do you make this all work for your practice? Let's try setting a SMART goal around practicing more often. Here's an example:
I want to practice yoga more often.I want to practice yoga more often to help me maintain my calm. (specific). I'll do this by practicing three times a week (measurable) at home (achievable) for the next three weeks (time-bound). I know I have more time in these three weeks because my big project at work is over, and I'll need the calm to prepare for our busy late-summer season. (relevant)
Start Getting Smarter!
Set your goal, even if it feels tiny. Another goal that worked for me in the past was to set a goal of exercising for FIVE minutes, ONE day a week. It was a big improvement over the nothing I was doing at the time, and it helped me feel like I was successfully achieving something.
Maybe your goal feels crazy? Set it anyway. The SMART goals process really helps you think through everything along the way, and you might end up refining or shifting your goal as you work. That's fine. In fact, it's fantastic.
Now it's your turn. Share in the comments how you're using SMART goals to build out your yoga practice, your work goals, or something else that's working well for you.
[Free ebook] Stop worrying whether you're doing a pose right, or if you are doing something that will eventually require a few trips to the emergency room. 🚑
Download our free yoga form guide — over 50 yoga poses broken down with pictures.