How To Be Grateful: A Guide In Four Steps
One of my favorite things about the winter season is that it reminds me of all the things I'm grateful for: Christmas, New Years, warm fuzzy socks, and lots of hot chocolate. I wouldn't necessarily say that being grateful requires a "four step guide." But… I've made a list of four things that I find makes it easier for me to be more grateful in my day to day life. Whether you have five seconds to devote to it or decide to make it your monthly theme, every one can take a moment out of their day to smile and be happy for the things we have in our lives.
Have a Gratefulness Journal
Waking up and writing down the five things I'm grateful for each day is my favorite way to start the day. I love trying to wrack my brain with the small things. Sometimes it's the extra second I spend making the perfect tea and other times it's the long and gossip-filled phone call I had with a friend the night before. Either way, beginning or ending your day with expressing your gratefulness to others is very conducive (take it from an expert) to feeling happy, loved and content in your life.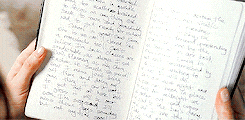 Tell the people you love that you love them
More than just having a journal, the next step is telling people how they make you feel. If you love your friends, tell them! Tell your significant other randomly how happy they make you or a colleague how much you appreciate their help. It's amazing just how much better you can make someone else's day by expressing something that you already feel.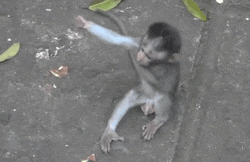 Actively be positive
Instead of hanging out with those that choose to be negative, try to be positive and optimistic. Perhaps it's gray outside and you *could* complain about that, or you could think about how great a recent article or book you recently finished reading was. It's an active choice that you can make to truly focus on what makes you happy and present rather than distance and negative.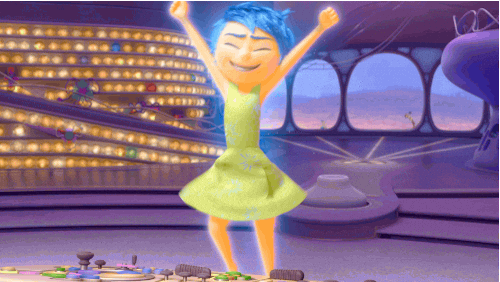 Smile.
It might seem silly but just smiling can have a crazy positive effect on how your outlook on life is. Just by smiling and laughing, we can almost trick our bodies into being happier and more grateful for all the things in our lives. Maybe it's a trick… or maybe it's a shortcut to being more grateful (you never know until you try)

What do you think yogis? What are your favorite ways of staying grateful? 
[Free ebook] Stop worrying whether you're doing a pose right, or if you are doing something that will eventually require a few trips to the emergency room. 🚑
Download our free yoga form guide — over 50 yoga poses broken down with pictures.