A Yogi's Guide to Running
If there's one thing I can say about myself, it is that I unequivocally dislike running. I do it. I will force myself out of my warm cuddly blankets at the crack of dawn and go outside on a run while muttering to myself "I hate running" over and over again. But, I have to admit – that once I get going, something in my body shifts and I begin to get into a steady rhythm. It feels a bit like going in a vinyasa flow once you know which pose comes next.
As a self-proclaimed running-hater and yogi, I am always a bit hesitant to describe how I feel about running. On one hand, it feels great after the first 10 minutes of death have passed. But on the other, I find that when I run – I have to relax and focus on post-running yoga more than ever because it's just so easy to injure myself.
Yes, I know we're all supposed to stretch after EVERY exercise.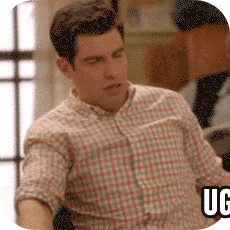 But I will be the first to admit that I often *ahem* skip these stretches. Yoga is like a huge stretch in of itself anyways, and it always feels a bit silly. As I rarely run, I forget that you're supposed to stretch your quads and hamstrings and all of these muscles. And then… suddenly everything hurts. Oops.
So I started doing post-running yoga.
I found a couple Youtube videos about quick post-run yoga and, as someone who dislikes it immensely, I actually started to enjoy the mix. Running can seem like an over-dramatic sport sometimes, but the yoga rounds it out to something more balanced. You can get your crazy cardio and your meditative practice in at once.
As a yogi, I try to be as conscious of my body as I can be and running? It's stressful. My knees can hurt, it feels like I'm breathing in a thousand needles of cold air with each breath – it can be downright unpleasant. Obviously it's different for everyone, but I find that knowing I have that little post-run yoga routine makes it all worth it. It allows my breath to be deeper as I run, and to be aware of my posture and how I let my body move. Don't worry, this all sounds a bit hippy-dippy to me too. But as with a lot of yoga-like things, it might feel uncomfortable at first until it doesn't.
In the meantime, watch this baby elephant run and be inspired to get outdoors.
Who else here runs and practices yoga? What are some tips and advice that you practice? 
[Free ebook] Stop worrying whether you're doing a pose right, or if you are doing something that will eventually require a few trips to the emergency room. 🚑
Download our free yoga form guide — over 50 yoga poses broken down with pictures.